The Freshman Experience in Chemical Engineering
January 18, 2017
Peyton Johnson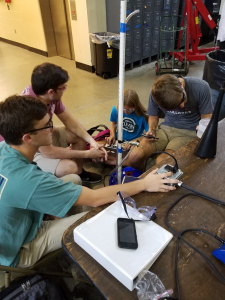 A main source of confusion for chemical engineering freshmen is what to expect career-wise upon graduating. The Dave C. Swalm School of Engineering aims to thwart this potential anxiety by offering a crash course in chemical engineering to freshman students, in which they learn some basic aspects of projects that a chemical engineer may encounter in the field.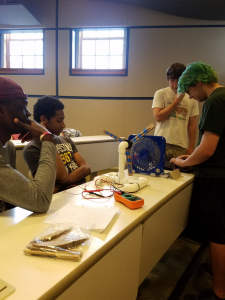 Throughout this semester, these students will complete three different projects including experiments on thermal conductivity, wind turbine efficiency, and the use of centrifugal pumps. Students will not only gain knowledge of Excel, sensor readings and manometers, but also in the engineering process and the importance of working with a team.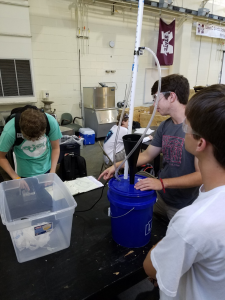 When asked about what he gained from taking this class, Payton Worrell said, " I've learned that teamwork is very important when it comes to these projects. [This class] gets more and more interesting as I progress." Payton has completed the NXT Program project, which aims to determine which type of metal transfers heat at the fastest rate.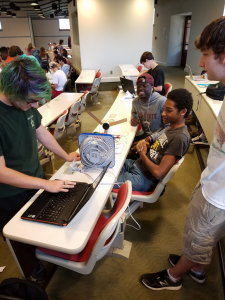 He and his teammates stated that this project taught them "how important excel is" as well as "the importance of having good communication amongst the team". Nick Lewis, who has completed the centrifugal pump project, said, "that project gave me a snapshot of something I could be doing once I leave here, and it was pretty exciting."