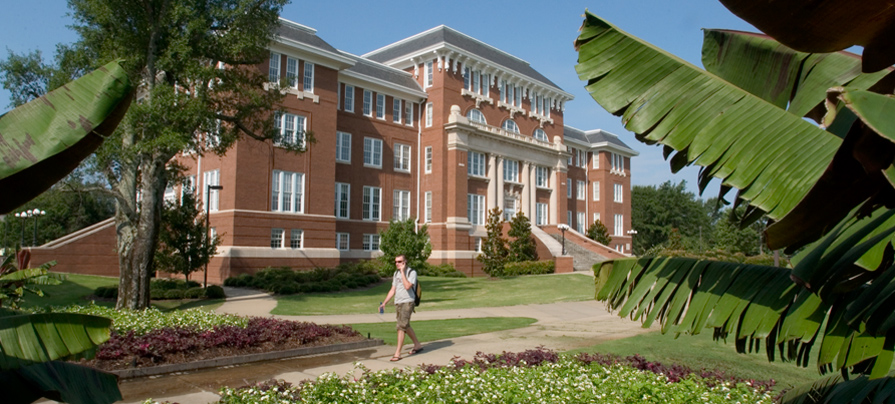 Welcome to the Dave C. Swalm School of Chemical Engineering at Mississippi State University. We are glad that you are taking time to visit our website. If you like what you see online, we invite you to come and visit us in person. You will see firsthand the quality of our faculty and staff, the excellent physical facilities we have to enhance your education, and an atmosphere of school spirit that is second to none. For more information, watch this short video.
The combination of these features demonstrate why our undergraduate program is one of the best in the nation. In fact, chemical engineering has been part of Mississippi State University since 1935, and chemical engineering became a stand alone department in 1956. Over the years, we have trained nearly 2000 B.S. chemical engineering graduates.
Our students come with a strong interest in science and math and a willingness to help others. Our curriculum offers three concentrations to best fit our student's interests in chemical engineering practice, chemical engineering research and development, and in biomolecular engineering. We focus our educational efforts on developing life-long learning skills in our graduates. We also have strong internship and cooperative education programs. Many of our students are engaged in research with our faculty. As such, many of our alumni have gone on to successful careers in the development, design, and control of processes to prepare useful products with minimal environmental impact. The industries that hire our students include chemical and energy companies, as well as producers of consumer and specialty products, pharmaceuticals, textiles, and polymers.
Please surf around our site to learn more about Chemical Engineering at MSU, or look at the fact sheet. If you already have an undergraduate degree and are looking for an opportunity to participate in cutting-edge research, please review our Research and Graduate Program webpages to learn more about Chemical Engineering at MSU. We are proud of the educational experience that we offer. Finally, be sure to like us on Facebook at Dave C. Swalm School of Chemical Engineering or follow the director's updates on Twitter at msu_swalm_direc. We look forward to your joining us at Mississippi State University.