Walters selected for engineering education program
December 9, 2010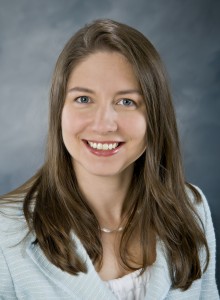 STARKVILLE, Miss.–A Mississippi State University assistant professor of chemical engineering is among 53 of the nation's most innovative young professionals selected to participate in a National Academy of Engineering program.
Keisha B. Walters will be the only university faculty member from Mississippi to attend the "Frontiers of Engineering Education" symposium next week [Dec. 13-16] in Irvine, Calif.
During the event, early career faculty developing and using innovative educational approaches in a variety of engineering disciplines will share ideas, learn from education research, and encourage each other to improve their home institutions.
"The Frontiers of Engineering Education program creates a unique venue for engineering faculty members to share and explore interesting and effective innovations in teaching and learning," said NAE President Charles M. Vest.
The program will focus on ways to ensure students learn engineering fundamentals, the expanding knowledge base of new technology, and the skills necessary to be an effective engineer or engineering researcher.
"By holding this event, we have recognized some of the finest young engineering educators in the nation and will better equip them to transform the educational process at their universities," said Edward F. Crawley, Ford Professor of Engineering at Massachusetts Institute of Technology and chair of the Frontiers of Engineering Education planning committee.
Sarah A. Rajala, dean of MSU's Bagley College of Engineering, nominated Walters for the engineering symposium.
"Dr. Walters' desire to develop her ability to effectively teach in a variety of classroom environments is a positive departure from the norm of university pedagogy," Rajala wrote in her recommendation. "Her skills significantly enhance the teaching program within the Swalm School of Chemical Engineering and for the academic mission of Mississippi State University."
Holding bachelor's, master's and doctoral degrees from Clemson University, Walters has authored book chapters, written numerous journal publications, and presented at many professional conferences.
Her current research projects include stimuli-responsive polymers, microsensor technologies, synthesis and surface modification of bioplastics, and modeling of lung-particulate interactions.
For more information, contact Dr. Walters at 662-325-7203 or kwalters@che.msstate.edu.