SPE Welcomes New Members
September 13, 2016
At the beginning of this month, MSU's SPE chapter held its first meeting to kick off the semester. The freshman and transfer student turnout was much higher than expected, with SPE currently having more student involvement than it has ever had. The chapter officers welcomed new members and discussed the upcoming SPE Student Symposium which will be held in Denver this year.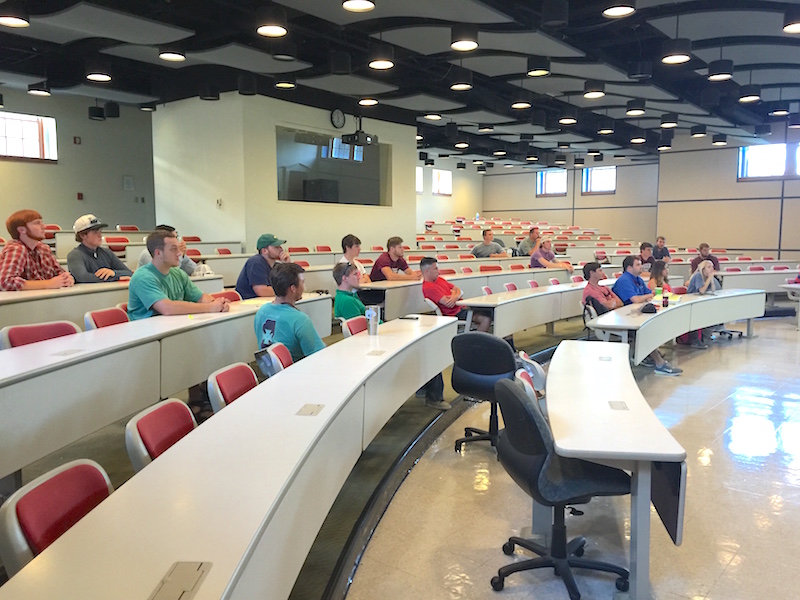 Another topic of high interest was the upcoming visit to Mississippi's professional SPE Chapter in Jackson later this month. Eight MSU students received generous scholarships from the Jackson chapter, and they will travel to Jackson to be formally recognized for their achievements and to thank them for their continued support through their scholarship funding at MSU.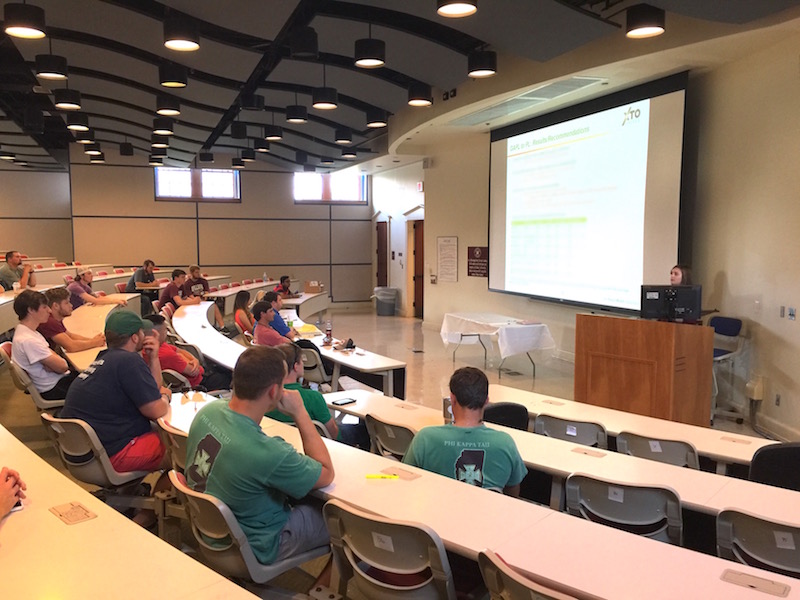 The meeting wrapped up with a presentation from MSU SPE President Mary Ellen Deaton; she discussed some of the different projects she worked on while she interned in Fort Worth, Texas for XTO Energy in both operations and reservoir engineering this past summer. Some of the highlights from her presentation include: valve management plan development, an artificial lift study, economic evaluations and workovers in the Barnett shale.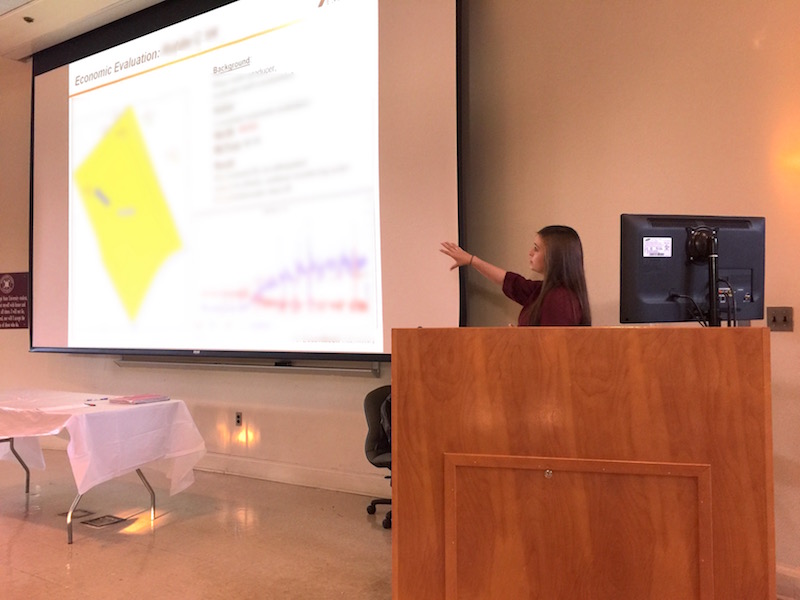 SPE will hold its next meeting later this month to gear up for internship recruitment and opportunities coming up this fall. The chapter also looks forward to recruiting and forming MSU's first PetroBowl team to compete this year.