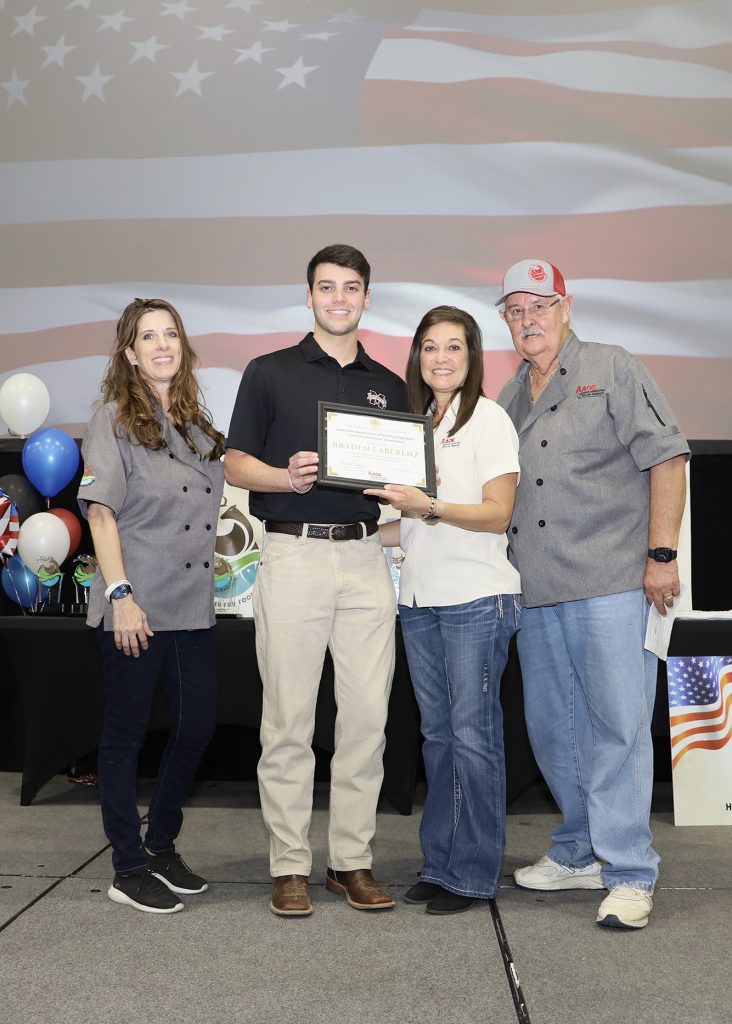 Congratulations to Braden LaBerenz, a senior in petroleum engineering, for receiving the 2022 Andy Ellis Memorial Scholarship!
The Andy Ellis Memorial Scholarship Award was established in November 2021 by the American Association of Drilling Engineers (AADE) National Board as a scholarship award to be given to a deserving student in the name of Andy Ellis. The oil and gas industry was Andy's passion and he spent his entire career as an Oil & Gas Drilling Engineer/Manager. Mr. Ellis demonstrated superb leadership and guidance in promoting AADE's Mission, Vision, and Values.
The Scholarship is awarded each year to a deserving junior or senior applicant committed to a petroleum engineering or industry related career at the AADE Fin, Feather, Fur, Food Festival (F5) event in Houston, Texas. Proceeds from the F5 event help support AADE educational initiatives, such as the Knowledge Box program and student scholarships.