AIChE Conference Highlight – Time Management and Work-Life Balance in ChemE Careers
June 15, 2021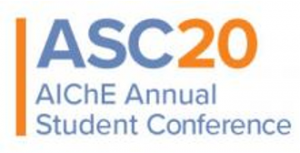 "Time Management and Work-Life Balance in ChemE Careers" was a panel moderated by Victoria Muir from the Young Professionals Committee at the 2020 AIChE Annual Student Conference. These topics are important to me since I will be graduating in May 2020.  If time management and work-life balance are not satisfactory in my early career, then I could be set up for a miserable career and/or not enjoy my job. During this presentation, my perspective on the company culture question changed from a negative to a positive aspect.  I learned that I could ask questions of prospective co-workers such as: Do you enjoy your job?  What do you like most about working at the company?  Are the people closely knit together?
Setting boundaries was another important topic, since feeling overwhelmed during the week prompts one to push work off to the weekend.  However, keeping work in the work week helps with overall stress and anxiety levels over time. Setting boundaries is also about keeping a consistent work schedule. For example, a consistent lunch time each day and/or scheduled breaks are necessary, especially if working from home.
Communication was the third topic in this panel that undergirds all other topics. Communication helps with work-life balance since you need to tell other people when you are going to be off work.  With proper communication, you will be more likely to keep the project within the confines of the workday rather than it spilling over into your personal time. Some additional tips to succeed in work-life balance are: limiting screen time, prioritizing events and tasks, managing by calendar and not by the inbox, budgeting extra time as needed, and changing strategies as needed.
By: Bradley Winters