This summer, one of MSU's Petroleum Engineering undergraduates interned for XTO Energy in Fort Worth, Texas. When asked about her experience, Mary Ellen Deaton responded, "My internship with XTO was an exceptional and unique experience, especially given the current state of the oil and gas industry. Not only was I able to land an internship, but I had the opportunity to work in two different capacities within XTO: operations and reservoir engineering."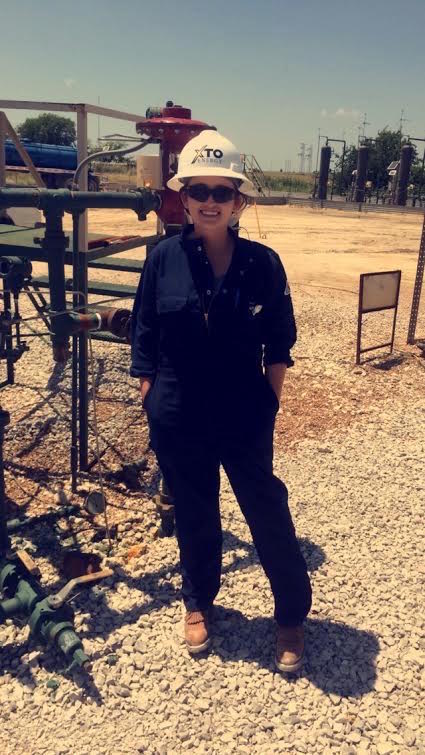 While in operations, Mary Ellen worked on a variety of projects, but she spent most of her time working on an artificial lift study within the Barnett shale. This study involved analyzing historical data of gas lift and plunger lift wells to develop an optimization method based on GLR and casing pressures. When asked about the results of her project, Mary Ellen said, "the most rewarding part of this project was that I was able to validate my findings on a pad of 6 wells, and that was a great feeling for me. I am proud that I could make a significant contribution to XTO, and one that can continue to be built on as further progress is made." Other projects she worked on while in operations included developing a valve management plan for simultaneous multi-well operations (e.g. zipper frac'ing) to help mitigate risks identified under a new operations integrity requirement, as well as writing workover procedures and initiating the plug and abandonment process for several wells.
Mary Ellen transitioned into her Reservoir Engineering position halfway through the summer, where she evaluated cash flow economics of several wells in the Barnett and made shut-in and production optimization recommendations based on break-even pricing and net target cash flows.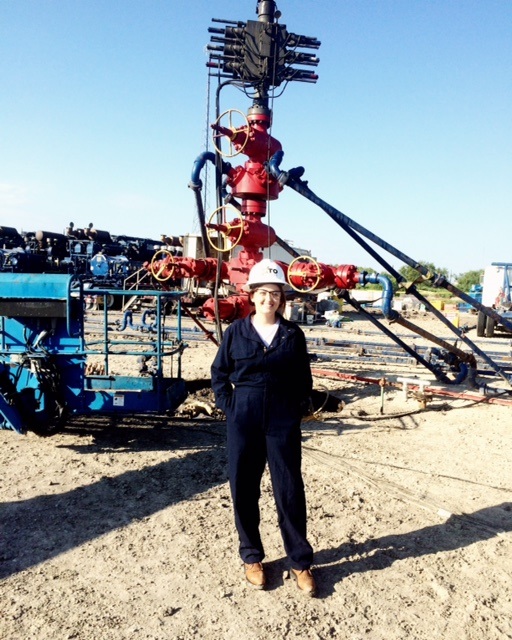 She also identified and evaluated potential water shut off candidates and assessed the associated geological and mechanical risks with each candidate. When asked about her favorite part of interning in reservoir engineering, she said, "I enjoyed the economic evaluation process because it was a huge learning experience for me, and it taught me more about how to make sound business decisions, which is something you've got to be able to do in this industry. It could make or break you as an engineer." Mary Ellen wrapped her internship up with one last project, where she identified and evaluated potential drilling prospects to present to management. When asked about how she was able to pull her projects together, Mary Ellen stated, "This last reservoir project rounded out my internship experience nicely. I saw completions, production, workovers and P&A processes in operations, so to have a glimpse into the very beginning stages of a well before it has been drilled was icing on the cake. One thing I wanted to get out of this experience was to have a solid understanding of the life of a well and how engineers are involved at those different stages in the cycle. XTO gave me that and so much more. My overall experience with XTO was one full of challenge, reward, and success, and it was an honor to work alongside some of the best engineers in the industry."